Digital Marketing Solutions
MARKETING SERVICES & Solutions_
We provide leading internet marketing services that focus on performance and ROI. Your business shouldn't gamble on marketing - it should thrive on strategies rooted in data and science. Here are four main digital marketing solutions we offer:
What Makes Our Marketing Services Different_
Our highly tuned scientific approach to market analysis allows us to see the gaps that most agencies miss. With The Marketing Agency's brainpower and IP, you will have one of the world's highest rated marketing teams supporting your business every step of the way.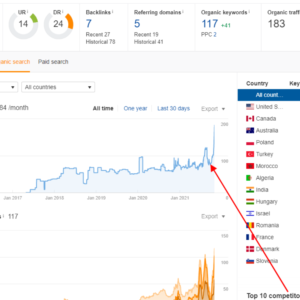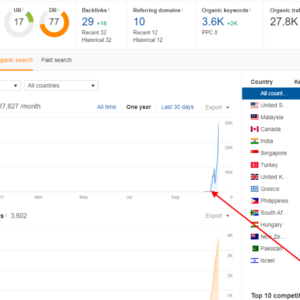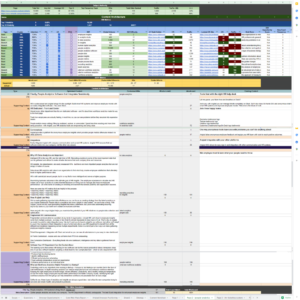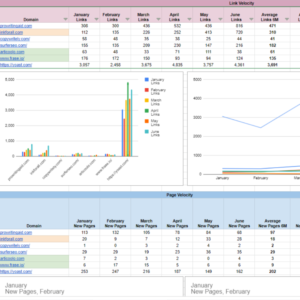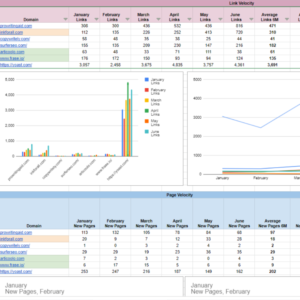 Our insights are your insights. Stay in the know as we tread the marketing landscape and build new infrastructure. What's here, what's new, and what's to come. Join thousands of digital marketing experts who are getting ahead.
Clients & industries_
As a digital marketing company, we rely on our ability to read and adapt to markets. Our clients appreciate the expertise we are able to apply across industry landscapes to give us a competitive edge and keep strategies fresh.
Capture more online sales and increase traction among your target audience.
Maximize online exposure in this rapidly emerging industry with fierce competition.
Rely on industry experts to digest technical topics and build thought leadership.
Boost Demos for existing and new product launches with market lead strategies
World-class ops to help navigate digital transformation in the SEO space.
Reach more clients through hyper-targeted content-driven strategies.
"The Marketing Agency went above and beyond! Not only did they provide incredibly actionable feedback and tools for me but gave me deeper insights. I've had to rethink more of my website strategy after working with him. Highly recommend."
The Marketing Agency are extremely professional marketers. They were very communicative, produced high quality outputs in a timely manner which resulted in a great outcome (improvements from their work are still happening). I would highly recommend working with them!"
"The Marketing Agency is extremely professional, attentive and organized. It is rare to meet white-hat SEO experts that are knowledgeable and passionate about driving value and results for their clients. I would highly recommend The Marketing Agency for SEO needs!"
Contact The Marketing Agency
We're a digital marketing company that gets obsessively curious about what comes from our deliverables. Set a free strategy call and let's chat about how we can help boost your bottom line – indefinitely. Here are a few common requests we hear from new clients.
→ Is our current agency underperforming and where?
→ We have a new product to market, what's the best path to success?
→ How can The Marketing Agency's challenge current standings?   

→ I'm curious about marketing and not sure where to start. 

Answering Your Top Marketing Questions
How Much Does it Cost to Hire a Marketing Agency?
Marketing agency costs range depending on the service being offered. You should build your marketing budget with the following investments in mind:
SEO Cost: From $1,500 to $15,000 per Month
PPC Cost: From $750 to $5,000 per Month
Email Marketing Cost: From $1,200 to $10,000 per Month
Inbound Marketing Cost: $500 to $3,000 per Month
It's good to remember that the amount you invest per service will also heavily depend on the credibility and effectiveness of the agency you work with.
What to Look For in a Marketing Agency?
When you're vetting an agency, the number one question should always be related to their track record for success. Here are some factors to keep in mind:
Data: Ability to read between the metrics and extract value-based insights.
Curiosity: Obsessive interest towards how the work contributed to organizational objectives.
Accountability: Stepping up and bouncing back from misguided strategies.
Effectiveness: Ability to replicate performance wins and bottom line traction across initiatives.
Why Hire a Digital Marketing Agency?
You should consider hiring a digital marketing agency if you belong to one of the following categories:

1. You're looking for advanced insights and strategies to get ahead of the competition.
2. You're looking to reduce business overhead.
3. You're at peak capacity and need a hand to keep up with demand.
What Does a Digital Marketing Agency Do and What You Can Expect?
Digital marketing agencies provide businesses with strategic insights derived from market analysis to help drive growth through online marketing channels.
Does The Marketing Agency Offer Digital Branding Services?
As with everything else we do,our Digital Branding services are geared towards the "Brand Mathematics". This requires data analysis to determine optimal brand positioning.
What is the Difference Between a Digital Marketing Agency and a Digital Marketing Consultancy?
The difference between a digital marketing agency and a digital marketing consultancy is project fulfillment. In other words, where a consultancy will strictly focus on data processing and deliver strategic value, an agency will typically provide end-to-end solutions which include the execution and follow through on strategies. 
How do I know Which Marketing Services Are Right For My Business?
When deciding which marketing services to go with, make sure you ask yourself the questions that matter most to your business. For example:
If you're aiming for long-term sustained growth, lead with SEO.
If you need short-term traction to accelerate user acquisition, go with PPC
If you're looking to maximize ROI by extracting conversion value from your existing users, you'll need Email Marketing
If the objective is to establish oversight throughout your customer's buyer's journey, Inbound Marketing is in order.
Keep in Mind: Attribution modeling plays a big role when determining how to best allocate your marketing budget across the different digital marketing services. It's important to always extract multiple narratives to validate the initial hypothesis.
What Areas Does Your Marketing Agency Serve?
We serve clients globally from North America to beyond. Here's a short list of US and Canadian cities within short reach:
Toronto, Miami, Las Vegas, San Diego, New York, Las Angeles, Chicago, Fort Lauderdale, Phoenix, Pittsburg, Sacramento, Austin, Houston, Denver, Dallas, Boston, San Antonio, Orlando